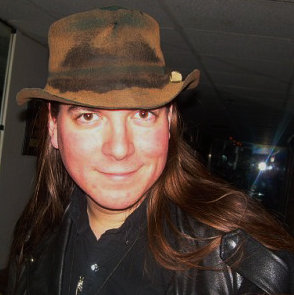 I know things have been a bit quiet here during the summer. I've been revamping a bunch of things both in my online presence and in my "real world" life.
One thing that you'll notice here is that I've changed up the comments system. I'm now using the Disqus service in the hopes that it will allow better tracking of comments across all the different places people read these posts. (Really, I get comments on Facebook, LiveJournal, here, and a couple of other places and I'd like it if all of you could see all of those all the time.)
Along similar lines, you can now follow How to Crush Without Being Crushed explicitly on Twitter (instead of following my main, personal Twitter feed). Check us out: @notcrushed.
There's also a Facebook fan page. You know you want to go and "like" it.
Another thing that I've been working on is some special content that I think you'll all find very useful. That will start making its debut in October with the return of regular posting here.
Finally, there are some other design changes in the works for the blog. Not sure of the timeline on that, but, if all goes well it should happen before 2010 is out.
Speaking of the end of the year, about a week ago, I noticed that there were only 100 days left in the year. That got me inspired and I kicked off the 100 Day Century Countdown Challenge, basically an open and loosely defined call to anyone and everyone to use these 100 days to do things that we've all put off during the rest of the year. Check it out and step up your activity over the next few weeks.
Thank you all for reading and enduring the random dry spells that come up here.